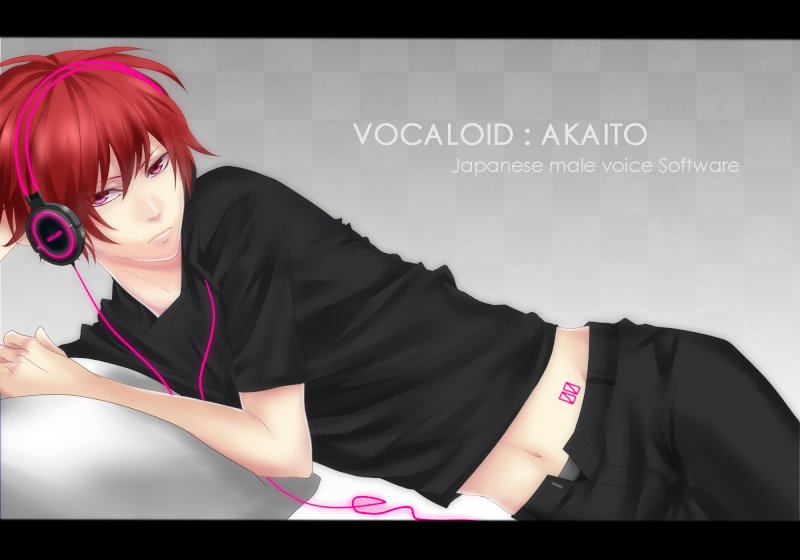 Name:
Aedan Meagher (His first name literally means 'born of fire')
Nickname(s):
Casanova (Only by friends)
Stage Name:
Ryder Hard *wink*
Age:
Over 200 (but roughly 21 in human years)
Orientation:
Bi
Birthday:
January 31, 1782
Species:
Vampire
Element:
Fire
Natural born Abilities:
-Inhuman strength and speed
-heightened senses
-give pleasure when he bites someone
Weapon(s):
-Manifest fireballs
-standard p22 pistol
Limitation of Weapon(s):
-Manifesting fireballs zap a lot of strength from him, and makes him hungrier for blood. Also, he can't do it in the dark since he draws the energy from the sunlight.
-Pistol runs out of ammo and doesn't have accurate aiming.
Explanation of Weapon:
-Standard black pistol
-Fireball is a massive, round energy ball, almost like a glowing sun.
Physical Appearance:
Aedan is about 5'11 with a lean build and either tan complexion one minute or pale complexion the next. He has a crazy habit of changing his hair and eye color (He can change them using his powers, though red hair and red eyes are his go-to colors), so no one not close to him doesn't know his real hair/eye color. They are really dark hair and light brown eyes. There is always a mischievous gleam in his eyes. He also has multiple piercings. There are five in each ear, an eyebrow piercing, one in his stomach, two on the back of his right hand, a tongue piercing, nipple piercings and one down-below piercing.
General Attitude/Personality:
A lot of people swear that Aedan is cold at first glance, but he really has a laid-back, calm and cool demeanor. He hardly ever blows a fuse, unless someone highly pisses him off, and he can tend to get annoyed by people he doesn't like or just can't understand. He is a rockstar at heart and loves eccentric and outrageous things and people. He is a camwhore and can be over-dramatic sometimes. Aedan is also very outgoing and oftentimes can be a womanizer/manizer, hence his nickname, Casanova. He can also be very blunt, sarcastic and lewd. Most people who want to be friends with him will just have to get used to it.
Likes:
-He loves his guitar.
-His band, MARS
-Friends
-Drinking
-"Rocking out" at different venues.
-Piercings
-His computer
-His webcam
-His Siberian Husky, Sissy.
-Sex
-His fans
-PhotoShop
-Hentai/porn
-Sweets
-Japanese culture and J-Rock
-Cosplay
-Roleplay
-Rapeplay
-Gun training
-Anime/Manga
-Being immune to the sun
-Feeding
-Music
-Instruments
Dislikes:
-Phonies
-Violence
-Greed
-Annoying, confusing people
-Unbalance in the world
-Uncleanliness; he's a bit of an OCD neatfreak
-Being bored
Bad Habits:
-Sometimes, he'll sit in his room for hours playing his guitar and writing his songs without even eating or doing anything else.
-Trying to be a perfectionist.
-Coming off as a know-it-all
-Being too lewd.
-Making porno videogames of himself.
Goals:
-To travel the entire world.
-To become a famous rockstar
-To find a missing person from his past.
Fears:
-Failure
-Commitment
Mother/Father:
Siobahn Meaghar/Ciaran Meaghar
Siblings:
None
History:
Aedan was born in a small city in Ireland to a noble, wealthy family, in 1782. Being the only son of a nobleman, he was raised and groomed in proper etiquette, manners, received the highest education, and was trained to become his father's successor. His father was always too busy with work, and his mother was always too busy gossiping with her friends that neither had much time for him. Aedan grew up in the care of nannies and butlers. Though he enjoyed his lessons and wanted to please his father, taking over the business was not something he wanted to do. Aedan loved his piano lessons and wanted to become a pianist who traveled the world, playing sonnets for any and everyone.
But his family was counting on him too much for this.
As he began to get older, Aedan longed for other things, more interesting things. He wanted to write, to act in plays, to sing, anything other than what he was destined for. Also, he longed to have friends. Because he was a vampire, he was forbidden to interact with humans more than necessary and to have friends. He hadn't mastered his bloodlust and his parents feared that they would be outed.
He felt confined and soon began to grow rebellious. Aedan started giving his parents Hell, refusing to listen and sometimes disappearing for days at a time.
Aedan eventually fell in love with a human, and suffered heartbreak when he had to watch him die of old age.
He vowed never to fall in love again.
As years went by and he continued his rebelliousness, his father disowned him when he found out that he was also sexually active with men and had no intention of marrying, producing an heir or taking over his thriving business.
With no money, no family or really anything to call his, Aedan lived the next few years homeless or with little to call his as he found odd jobs and sheltered himself. He wanted to fulfill his life-long goal of wanting to be a traveling musician.
One day, however, his luck would change when he stumbled across a garage band in need of a lead singer. Aedan seized the opportunity and a few years later, found himself the lead singer of a small time rock band, MARS, and living a pretty good life. Though they didn't have worldwide fame, they did travel and played at many different venues. Most of all, he had close friends and they had fun.
After about two years with MARS, Aedan was in a severe car accident that would have been fatal had he not been a vampire. But it did damage the frontal lobe of his brain that controlled the memory. Most of his childhood memories are a blur, which he doesn't mind not having, but with that he lost the memory of someone very important to him. All he has are pictures of him...but for the life of him, he can't recall who it is and why he was so important.
Aedan set out on a new goal, armed with pictures of him, he set out to find the person he lost.
RP Example:
Aedan peeked out from behind the heavy, crimson curtains. The cafe wasn't overly packed, but there were at least seventy people in the darkened room, all anxious and waiting for MARS to make their debut in France. He noticed that some of them were even dressed like how they dressed.
"You guys go on in five."
Aedan took a deep breath. This was it. There might not have been a lot of people, but it was like the room was filled with millions. The excitement and curiosity was buzzing. Whether it was five people or five million, Aedan would still do what he was born to do.
Entertain.
He picked up his red and white guitar, returning to his bandmates who were chattering away behind the curtains. If they were nervous, they never showed it.
"Alright, MARS are you ready to rock France?!" His voice was lightly accented, highly cultured, and just a hint of fang showed as he smiled wide.
Cheers went up and a myriad of nail polish, glitter and tattooed hands joined together for a victory chant.
Someone went onstage to introduce them in French. He caught glimpses of the praise they were receiving but didn't pay attention. The others were already ahead of him.
Reaching into the back pocket of his tight leather pants, he pulled out a small picture.
The picture was of him and another male, his age. There was nothing familiar about the boy at all, but somehow in his heart, he felt as if he were close to him. More than that, he was determined to find him and that determination set off his ire as he made his way to the stage.
With determination.
Other:
The picture that Aedan always carries with him of the boy he is trying to find.